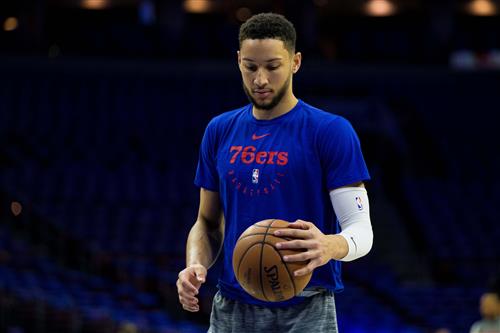 We are going to review this once again so you can all get caught up.
Simmons dumped Tinashe for doing "Kardashian Sh*t".
Simmons then started dating Kendall Jenner who cheated on him two times because she didn't take their relationship seriously.
Simmons then took her back after she apologized.
After a few months of everything going well, Jenner cheated on him again with an ex-boyfriend at Coachella and Khloe Kardashian's ex-boyfriend French Montana.
While Kendall asked for forgiveness she was spotted with her ex-NBA boyfriends Blake Griffin and Jordan Clarkson.
Now, there are reports it is affecting Simmons play in the playoffs.